Your Crown Victoria Might Be Getting Older, But That Doesn´t Mean You Can´t Have Warranty Coverage !
A Ford Crown Victoria is an iconic American car. Introduced in 1955, it has always been the flagship of the Ford car lineup. Because of it´s large size, weight and rear wheel drive, nothing rides and drives like a Crown Victoria.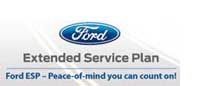 But over the years, in order to keep up with the modern sense of luxury, the Crown Victoria has been loaded with high-tech gadgetry. Gone are the days when even back-yard mechanics found it easy to work on. The only way to keep your Crown Victoria running and driving like new and that is to have it maintained and repair by Ford Certified Technicians, using genuine Ford parts, but that can be expensive! Have Ford ESP can be just what you need to keep you driving with a smile.
Protect Your Investment!
You've worked hard to save up and buy your Ford Crown Victoria. Do you really want untrained technicians working on it, using generic or even used parts? Why not protect your investment with the best coverage possible? It doesn't mean that you have to pay more. Most aftermarket/third-party companies would have a hard time beating our pricing, even though they offer inferior coverage. Do you really want to go to battle on every claim? Third-party warranty companies nit pick every claim. They try to negotiate labor hours, hourly rates, parts prices and other incidential charges, oftentimes leaving you to pick up the difference. Why put yourself in that position?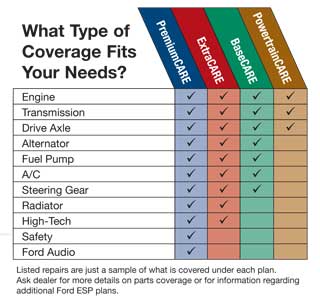 Coverage From The Company That Built Your Ford Crown Victoria!
There are many extended warranty companies that say that they offer an extended warranty for a Ford, but there is only one that is from Ford, covered by Ford, backed by Ford and good at every Ford dealer in the country and that is Ford ESP. There is no better coverage, available anywhere for your Ford Crown Victoria, than Ford ESP.
Insist on the best!
Ford does not want this to be the last Ford Crown Victoria you´ll ever own. They want you to be happy with your purchase and tell others about your ownership experience. They know that an Crown Victoria owner that is covered by Ford ESP will be much more inclined to purchase another Ford product if they have had a good experience with Ford ESP. Ford looks at the big picture. Sell a good product, provide a good ownership experience and the customer will buy more Ford products. It´s that simple!

America´s Top Online Seller!
We have achieved the rank of the top online seller of the official Ford Extended Service Plans because we provide our customers a terrific value along with excellent customer service both during and after the sale. Our dedicated, knowledgeable and courteous staff is grateful for each and every customer they serve and we look forward to earning your business.