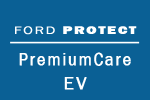 The Ultimate Solution for Your Electric Vehicle
As the demand for electric vehicles continues to grow, the need for reliable and comprehensive protection plans has become increasingly important. This is where Ford Protect Premium Care EV comes in, providing peace of mind and confidence for electric vehicle owners. Ford Protect EV is an extended service plan that offers coverage for electric vehicles, specifically designed to meet the unique needs of EV owners.
Ford Protect Premium Care EV extended warranty is the best choice for electric vehicles for several reasons. Firstly, it offers the most comprehensive coverage available, covering everything from the charging system to the electric drive components. This means that in the event of a breakdown, owners can be confident that they are covered for the repairs they need.
Secondly, Premium Care EV is backed by Ford, which means that owners can trust that they are getting the most reliable and high-quality service possible. Ford has a long history of innovation and excellence in the automotive industry, and this extends to their extended warranty plans.
Finally, Ford Protect Premium Care EV is designed specifically for electric vehicles, which means that it takes into account the unique needs and challenges of EV owners. From the complex technology to the specialized maintenance requirements, Ford Protect EV has been tailored to provide the best possible protection and support for electric vehicle owners.