What is Ford CSP?
Ford CSP is a extended warranty offered through a direct mail service contract program offering coverage to owners of older Ford & Lincoln vehicles. Ford CSP is sold by and administered through two different third party companies. The Ford Continued Service Plan program is a venture between Ford, Affinity Brokerage, LLC and QBE Americas, Inc. It was developed under a plan to assist Ford dealer repair facilities and to help owners of older Ford and Lincoln models protect themselves against future unexpected repair costs via a month by month payment scheme.
Where can Ford CSP be purchased?
Ford CSP cannot be sold by a Ford or Lincoln franchised dealer. These plans are only sold through a direct marketing mail campaign through Affinity Brokerage, LLC. The mailers are sent to current Ford ESP policyholders who are nearing the end of their coverage period and also as of fall 2014 similar mailings are being sent to Ford and Lincoln owners who do not have a Ford ESP coverage, but they are nearing the end of the factory powertrain warranty period.


Is the coverage the same as Ford ESP?
No.The CSP plan offerings are limited to two levels of coverage. An Ultimate Protection Plan, which is a stated component plan similar to ESP ExtraCare and a Standard Protection Plan, which is similar to ESP PowertrainCare. Exclusionary coverage, comparable to ESP's PremiumCare, is is not offered.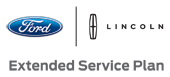 How are CSP claims handled?
The claims administration for Ford CSP is not handled through Ford, like a genuine Ford ESP, they are handled through QBE Americas, Inc. The terms and conditions of the Ford CSP coverage instruct the policyholder to call a toll free number to obtain a repair authorization before initiating a repair.
Are there other differences between Ford ESP and Ford CSP?
There are many differences, here are a few. With some Ford CSP plans the deductible amounts can be much higher than a Ford ESP up to $500.00 per repair visit. As stated in the contract, the total loss limits for a Ford CSP coverage is when the accumulation of all paid claims exceeds the Retail Value of the Vehicle, unlike Ford ESP where the loss limit is up to the NADA Retail Value of the Vehicle for each eligible repair visit. Also, the CSP plan does not come with Roadside Assistance benefits like Ford ESP.
If I receive a CSP mailer, will I qualify for Ford ESP?
Yes. If your Ford or Lincoln is 11 models years old or newer and has less than 140,000 miles, you could qualify for a Ford backed, genuine ESP plan. You may even find that our discounted pricing is much less than paying retail for a CSP plan.