Quick & Easy Online Pricing!!
Our Online Quote system will make sure that you get a quick and accurate quote for the numerous Ford Protect plans available to you. You are just a few clicks away from seeing some of lowest pricing on the internet for a Ford extended warranty.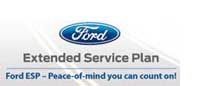 Want options? You'll have plenty of options. You can choose from four levels of coverage, multiple deductible options and multiple term choices. Whether you are a high mileage driver or a low mileage driver, we have a plan that will suit you to a tee. Do you want true bumper-to-bumper coverage? With Ford Protect Premium Care, virtually every electrical and every mechanical component of your vehicle is covered with only a small list of excluded items. There is no better coverage available to you anywhere, at any price. On a tight budget? We even have a plan for you with Ford ESP PowertrainCare, you can be covered for the failure of some of the most expensive components of your vehicle.
Why Our Pricing So Much Lower Than Your Local Dealer.
We offer Ford ESP nationally, to all Ford, Lincoln and Mercury owners. Our internet model allows us to sell in volume and offer Ford Protect at highly discounted prices. Service contracts purchased at the local level through most dealers are normally sold at MSRP or higher, and are priced that way, so they can make a significant amount of money selling them, This is especially true if there wasn't much profit made in the vehicle sale price. Many Ford dealers look at our pricing and think that we're not making enough to bother doing the paperwork.
Honored By Every Ford Dealer In the U.S. & Canada!
Once you purchase Ford ESP from us, your coverage will be registered with Ford and will be available to every Ford dealer using Ford's dealer communication system. You cannot be refused by any Ford dealer. ...and what's more, your Ford vehicle will be repaired by factory trained Ford technicians, using Ford approved parts! This will help ensure that your Ford vehicle will stay running and operating like it did when it drove off the assembly line.
How Much Does Ford Protect Cost?
Numerous variables affect the price of a Ford extended warranty. Obviously, the plan's duration in time or miles, the amount of coverage, and the deductible all influence the price of Ford Protect. However, other factors have a significant influence on the pricing. Ford keeps a comprehensive database of all of its models' dealer-performed repairs. This gives Ford the ability to predict the future anticipated claims for each model over time. The cost of an extended warranty for a car that is likely to have few claims during the duration of coverage is cheaper than that of a vehicle that is not expected to fair as well.