Premium Care
The most Comprehensive Service Plan offered by Ford Motor Company.
Extra Care
High-tech service plan coverage to protect you from unexpected vehicle repair costs.
Base Care
Major service plan coverage to protect you from unexpected vehicle repair costs.
Powertrain Care
Critical service plan coverage to protect you from unexpected vehicle repair costs.
Ford Protect – The Official Ford Extended Warranty
We offer ONLY OFFICIAL GENUINE FORD EXTENDED WARRANTIES. When you purchase from this site, you can do it with the confidence and assurance that you are getting the real Ford Protect from an Award Winning FORD DEALER who was the Pioneer in the ONLINE purchasing of Ford Extended Warranty Plans since 2002. On top of our great Ford Protect pricing, as you can easily see on the following pages, we even offer you Ford Protect discount coupons to make the cost of a Ford extended warranty even more affordable. Our fully staffed Customer Service Center is available daily should you need to speak with us. CLICK on the banners below to learn more about us.
Peace of mind protection!
When you purchase or lease a quality vehicle, you want your ownership experience to be satisfying, pleasurable and as worry-free as possible - and so do we! PowertrainCare, BaseCare, ExtraCare and Premium Care give you the peace of mind you deserve and you can cancel Ford Protect at any time, for any reason.
Components Covered
Premium Care 1000+ Components
ExtraCare 113 Components
BaseCare 84 Components
PowertrainCare 29 Components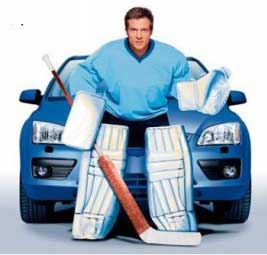 Ford Protect - Extended Service Plan
For over 30 years, Ford owners have been purchasing Ford Protect to extend their original factory warranty. Ford has changed the name Ford ESP to Ford Protect Extended Service Plan. It's the same great coverage, but with a new name. Ford wanted a name that would bring together all of Ford's aftersale offerings under one umbrella. Ford Protect will include Premium Care, ExtraCARE, BaseCARE, PowertrainCARE, Diesel EngineCARE, LeaseCARE, RentalCARE, TireCARE, DentCARE, EtchCARE, SurfaceCARE and various Maintenance Plans. This is part of Ford's global brand strategy and has been rolling out around the world over the past few years.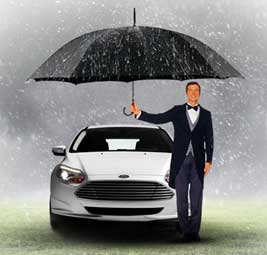 How much does a Ford extended warranty cost?
The cost of a Ford extended warranty varies depending on several factors, including the specific model and year of the vehicle, as well as the level of coverage desired. Generally, extended warranties for Ford vehicles can range anywhere from a few hundred dollars to a couple thousand dollars. It is important to note that while an extended warranty can provide peace of mind by offering additional protection beyond the standard manufacturer warranty, it is essential to carefully review the terms and conditions of any extended warranty before making a purchase. This will ensure that you understand what is covered and what is not, as well as any deductibles or limitations that may apply.
Volume pricing for Ford and Lincoln coverage!
You will see Ford extended warranty pricing that is much lower than your local dealer. How do we do this? It's simple. The average dealer sells a small number of plans at a high markup, but we deal in volume with a small markup. You don't get anything extra from your local dealer and they will still honor it. Whether it is Ford Protect for your Ford or Lincoln Protect for your Lincoln, why pay more for the exact same product?
Imagine if you:
Never had to find money for an expensive, unexpected vehicle repair
Could always feel secure if something happens while you're out on the road
Had the reliable support of thousands of dealerships across the U.S., Canada and Mexico
Could research and purchase coverage without leaving home.
Could save by buying from the highest volume selling dealer on the internet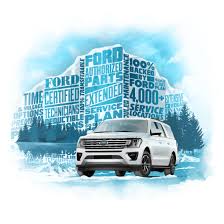 Ford Protect ­ A wise investment!
Investing in Ford Protect is a smart decision that can provide peace of mind and financial protection. With Ford Protect, you only have to pay a small deductible, with options ranging from $0 to $200. By paying for future repairs at today´s cost, you are safeguarding yourself against inflation and the rising costs of parts and labor. This means that even as prices increase over time, you won't have to worry about unexpected expenses when it comes to repairing your vehicle. Ford Protect ensures that you can enjoy your car without the added stress of expensive repairs down the line. It's a wise investment that offers both convenience and financial security.
Ford Protect Premium Maintenance
Ford Protect Premium Maintenance is a comprehensive service plan designed to keep your Ford vehicle running at its best. With this plan, you'll have peace of mind knowing that all scheduled maintenance, including oil changes, tire rotations, and multi-point inspections, will be taken care of by factory-trained technicians using genuine Ford parts. Not only does this help ensure that your vehicle stays in top condition, but it can also help prevent costly repairs down the road. In addition to regular maintenance, Ford Protect Premium Maintenance also includes coverage for select wear items such as brake pads and wiper blades. This means that you can drive with confidence knowing that your vehicle is receiving the care it needs to perform at its peak. Whether you're commuting to work or embarking on a road trip, Ford Protect Premium Maintenance has you covered.
A history of customer satisfaction!!
Plans are available to suit every driving, vehicle and budgetary need. You can choose the coverage that's right for you from a wide range of coverage options based on your individual needs. Here you can review all available plans, find the plan right for you, get an instant price quote, and even purchase a Ford extended warranty online using our secure application and you can do this without leaving the comfort of your home. No long trip to the dealer, no high pressure and no appointment needed!
We have Ford Protect Specialists that live and breathe Ford Protect. If you're looking for straight talk and honest answers, give us a call. We are not high pressure and we'll never tell you something you want to hear, just to make a sale. We're in this for the long run. After all, much of our business is from people that are buying their second or third warranty from us. We know that if we treat a customer the way we'd like to be treated, we've got a customer for life.
Testimonials
You guys are the best!!!! You've got a client for life....
Thanks Jack! I appreciate the great customer service.
You guys are very professional, and I'll be contacting you again my next purchase.
Thanks. You guys are cheaper than anyone else for this coverage.
So far I am very pleased and willing to promote the Fordwarrantys.com as the place to purchase it.
I appreciate the fact that you went out of your way to help me....
I will pass on your info to anyone I know looking for coverage.
Thank you it was good doing business with you folks.
I am happy that I found you. Should be sending a lot of business your way!!!
Coverage that's right for you!
Ford Protect Plans offer a comprehensive range of coverage options to suit every driving, vehicle, and budgetary need. Whether you're looking for basic coverage or a more extensive plan, you can find the perfect fit for your individual needs. With our user-friendly online platform, you can easily review all available plans, get an instant price quote, and even purchase a Ford warranty with confidence using our secure application. And the best part? No matter where you live in the country, we've got you covered and you'll be covered in the United States, Canada and Mexico. Even if you're a Florida resident, you can still take advantage of our reliable and trusted Ford Protect Plans. Don't settle for inferior plans that aren't backed by Ford – choose the peace of mind and quality assurance that comes with Ford Protect.