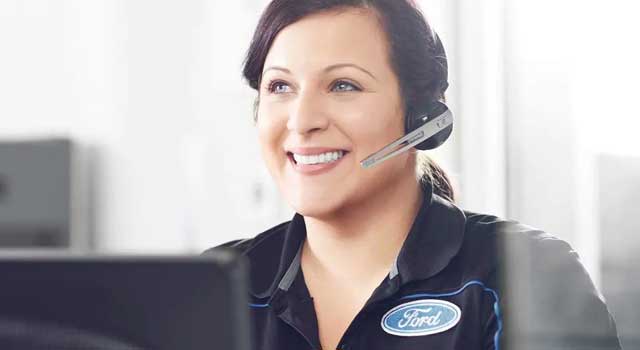 "Lombard Ford Warranties dot com, how may I help you?"
Never in my wildest dreams did I think I would end up selling vehicle extended warranties. I'm not a salesperson; I've worked in the restaurant business and offices, and was hired here to file and place phone calls to service customers after they've gotten their vehicles back. When I was interviewed for this job, the woman mentioned the "ESP department," and I thought, "Wow, this car dealership also deals in extrasensory perception?"
When I tell my friends or new acquaintances that I work at a Ford dealership, first they assume I sell cars. When I tell them I sell extended car warranties, I almost always get a grimaced face, assuming I am one of those people cold-calling innocent Americans and pressing them to purchase something they don't need. I quickly try to explain that people find us, and are calling or emailing because they are interested in coverage.
Before I was involved in this "ESP department," I consistently overheard one side of the phone conversations while I was in the room filing, mostly "Yes this is a genuine Ford product backed by Ford," and "We know it sounds too good to be true, but we sell a huge volume of these plans nationwide, allowing for our discount off the MSRP." Eventually I began understanding what the other side of the conversation sounded like, and from the first day I picked up the phone answering "Lombard Ford Warranties dot com, how may I help you?" I felt like I would at least have some sort of answer for the question on the other end.
Eight years and thousands of calls later, I have most of the answers at the top of my head. I still occasionally get the person on the other end asking to speak with someone who can help them with Ford Protect, and when I say "That's me!" they sound surprised, as if I clearly had to be a receptionist there to direct their call. Generally, after a few minutes on the phone with me, I hear from that same person "Wow, great information, I'm really glad I found you guys." (I don't take the "guys" thing as anything to be offended by, in the least, in fact I'll take it as a compliment.)
So, give us a call. Maybe you'll end up speaking with Jack or Mike or maybe even Rob, but then again, you might get lucky and end up speaking with me.
EMMA